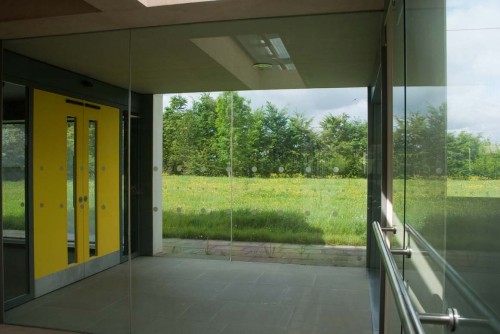 SEED BANK
Exhibition at Paul petro contemporary art
As part of a group show entitled Editions Part Two Paul Petro Contemporary Art has re-mounted my Seed Bank collection of photographs first exhibited in 2012.
The show runs February 24 – April 1, 2023.

These photographs were taken at the Millennium Seed Bank just outside London UK. This seed bank, like others around the world, functions as a repository for endangered plant life and as an insurance policy against near apocalyptic disaster, and the current biodiversity crisis wherein 38% of the world's known plant species are threatened with extinction.

Far from being the Garden of Eden one might expect from this repository of all things green, the seed bank is a hi-tech controlled environment, which can only be viewed through multiple layers of glass. In making these images, I wanted to draw out the unexpected ways that the reflections in the glass merge the inside workings of the seed bank with the natural environment that surrounds it. In this way, the photos capture the incongruous function of a seed bank — an elaborate man-made fortress created to protect the natural world from the destruction that we as humans have caused.